About PatientFi
Hello Friendly Monthly Plans
We're here to help you feel great about saying yes to getting the treatment of your dreams. PatientFi is a simple way to get what you want now and pay for it over time at a flexible monthly price that works for you!
No Risk (and No Worries) to See Your Offer
Want to see what your monthly plan would look like with PatientFi before you commit? No problem. You can easily see what you qualify for before you decide to move forward.
We have Your Best Interest at Heart
How does 0% APR financing sound?* And with a friendly monthly payment plan, you can have what you want today and pay for it over time. No hidden fees or gotchas. No compounding interest. Just an affordable way to pay that works for you.
Applying Is Quick and Easy
You can apply within minutes on your phone, tablet or desktop computer (whatever's easiest) and find out if you're approved, right away. Tap the Get Started button to see what's possible today!
Looking to estimate your monthly payment?
Tap the Calculate Payment button
---
About Care Credit
CareCredit health, wellness and beauty credit card
Think of CareCredit as your own health, wellness and beauty credit card. For everything from laser hair removal, injectables and fillers to customized skin care, you shouldn't have to worry about how to get the results you want. That's why we accept the CareCredit credit card with promotional financing options.
With the CareCredit credit card, you can get started on the look you want today and make convenient monthly payments that help fit your budget.*
It's quick and easy to apply, and you'll get an instant credit decision. If approved, you can start using your card right away. If approved, you can use your CareCredit card for your med spa visits and at 210,000+ other locations, including dentists, ophthalmologists, optometrists, veterinarians and hearing specialists. Since CareCredit started 30+ years ago, it has opened nearly 29 million accounts and remains a leader in client and patient promotional financing for health and wellness.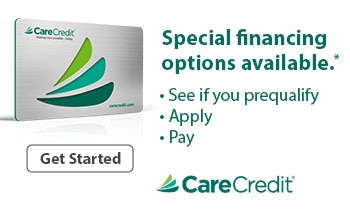 Pay Bill Now – Burlington
Pay Bill Now – Brookfield
Ready to apply? Apply Online for your CareCredit card today.
*Subject to credit approval. Minimum monthly payments required. Ask us for details.